Safety measures for vacuum packaging machines
Publish Time:
Author: Site Editor
Visit: 525
With the rapid development of science and technology, the packaging industry has also developed rapidly, including vacuum packaging machines. However, due to the rapid development in the past few years, people have been exposed to it all at once, so there is a need for such a machine. It's a bit unfamiliar, so our Overseas Chinese Packaging Machinery Factory will specifically select some common problems and solutions for many problems in the operation process. Today, we deliberately selected the safety measures for the vacuum packaging machine. Please be patient and read. If there are any shortcomings, please let us know and we will respond to your questions as soon as possible. I believe we can cooperate. growing up.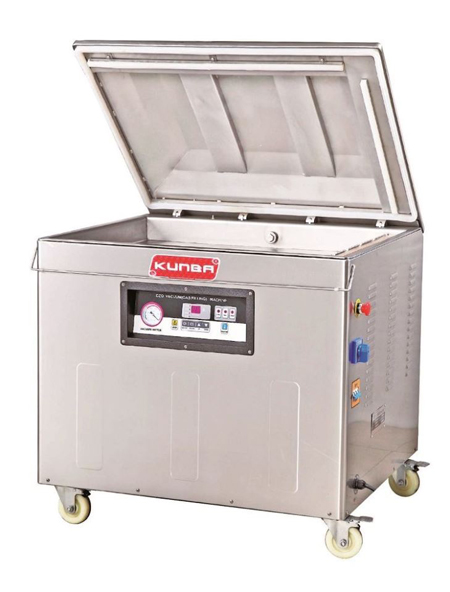 1. When using the machine, keep the surrounding environment clean and tidy, and the environment should not be too humid.
2. Do not use this product in harsh environments such as flammable and explosive materials.
3. Three-phase four-wire machines should be equipped with sockets of the same type that match the power supply of the machine, and should meet the requirements of three-phase four-wire power supplies; single-phase machines should be equipped with three-pole power sockets, and the machine should be reliably grounded.
4. When not using or overhauling the machine, unplug the power plug to prevent fire accidents or contact accidents.
5. Keep the vacuum chamber clean and wipe the inside of the machine regularly. The oil of the vacuum pump can only be added to the two-thirds position of the oil window of the vacuum pump. And use and maintain in strict accordance with the vacuum pump instruction manual.
No matter what environment you are working in, there is absolutely no problem in following safety measures. The normal operation of the machine must be maintained, because only the machine can guarantee its own safety when it is in normal operation. Always keep in mind "safety first". In addition to the operation of the machine, the cleanliness and maintenance of the machine must also be ensured. Most machine accidents are caused by the aging of certain parts of the machine.